Drug Testing Information
Drug Program Policy
Random Drug Testing Consent Form
Boys Track: Back; Brandon Thibodeaux, Sam England, John Paul Lenz, Bradley Pate, Karson Vaughn & Cody Rodriguez Middle; Leland Allen, Adyson Weldy, Davin Hext, Foster Black, Logan Matlock & Isaac Lanham. Front: Mathew Lopez, Caynden Mynear, Camdyn Ozwalt, Colton Garrard, Brodie Weathers, & Leo Porter
Girls Track: Front: Addison Kelly, Savanna Bradley, Erin LaRue, Taysen Swires, Makayla Chaney, & Breklyn Tice Back: Makayla Green, Kelsi Vaughn, Madisyn Henderson, Ally Means, Bergen Pulse, & Jaylyn Wilson
Tennis - back Row: Avery Bichsel, Erin LaRue, Kelsi Vaughn, Makayla Green, Jinni Jordan Front Row: Brayden Griffith, Brodie Weathers, Camdyn Oswalt, & Anthony Martin.
Boys Golf: Isaac Lanham, Bryson Osborne, Caynden Mynear, Colton Garrard. John Paul Lenz, Nathan Melton, Foster Black & Koy Johnson.
Girls Golf - Camree Germany, Breklyn Tice, Grace Means, Kaydee Damron, Madisyn Henderson, Lilian Linquist, Mailee Osborne, Kali Willimas & Addison Kelly
Pictured: Ally Means, Makayla Green, Kelsi Vaughn, Grace Means, Taysen Swires, Lauren Bichsel, Erin LaRue and Makayla Chaney
Cross Country Team Advances to State
The Does Cross Country Team is state bound!
2022 Homecoming Queen
Grace Means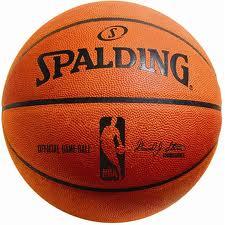 2023-2024 schedule coming soon
Questions contact Athletic Director, Coach Beck 325-200-2561
Running Buck Logo
WD Swoosh Logo
Running Doe
blue logo
Basketball Photos 2017-18
BUZZER BEATER – Bi-District Champion Does