White Deer Athletics
Realignment 2020
Athletic Contract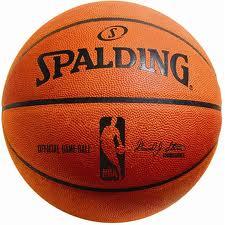 2021-2022 Schedule
Basketball Tickets will be sold at the door.
Varsity Girls
Back Row: Kaydee Damron, Ashlynn Howell, Ally Means, Eliana Stokes, Jade Perriman, Kileigh Roper.
Front Row: Taysen Swires Shaylin Weathers, Grace Means, Lauren Bichsel, & Erin LaRue.
Junior High Girls
Back Row: Bella White, Faith Jackson, Madisyn Henderson, Bergen Pulse, Grace Hutcherson, Keira Smith
Front: Zailee Nava, Andi Langely, Breklyn Tice, Kali Williams, Addison Kelly, Kinedi Jordan, Kaylyn Oakley
Junior Varsity Girls
Rileigh Foster, Jinni Jordan, Kelsi Vaughn, Jaylyn Wilson, Makayla Green, Destiny Sanchez
Junior High Boys
Front Row: Brenner Ketchum, Isaac Lanham, Lucas Radina, Christian Hale, Noah Thaten, Gary Lynch.
Top Row: Logan Matlock, Caynden Mynear, Karson Vaughn, Ryan Mulanax, Cory Byrd, Davin Hext
Varsity Bucks
Back Row: Brensen Merritt, Christian Oseguera, Bryson Fuqua, Bradley Pate, Gabe Gagliardo, Hayden Hill, Dakota Thomas
Front Row: Colton Fincher, Koy Johnson, Bridjer Logue, Karson Ketchum, Isaac Nava, Brodie Weathers
Junior Varsity Bucks
Front Row: Matthew Lopez, Bryce Eaves, Cayden Kane, River Londagin, Anthony Sanchez
Back Row: Jacquavion Brown, Brayden Griffith, Samuel England, Cody Rodriguez, Dusty Matlock.

Click here for the football schedule
Questions contact Athletic Director, Coach Beck 325-200-2561
Running Buck Logo
WD Swoosh Logo
Running Doe
blue logo
Basketball Photos 2017-18
BUZZER BEATER – Bi-District Champion Does